Design Controls & Risk Management
An Integrated Product Development Approach
The course is 2 days of intensive workshop instruction which provides an integrated analysis of design control & risk management regulation concepts (21 CFR 820.30/ISO 13485 / ISO 14971) in a product development context. The course agenda walks attendees through a typical product development lifecycle which is broken out into five development phases. Workshops, exercises and quizzes are introduced throughout the course to reinforce principles and to provide attendees with a practical and hands-on experience.
This workshop is appropriate for medical device professionals with minimal to moderate experience with design control regulation. This course uses a unique blend of instruction from industry experts and resources from FDA regulation and guidance.  
Contact Us
Contact us for more information or for an onsite/custom training quote...
Training Options
Learn more about our online or on-site training options...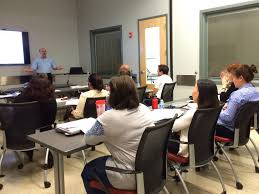 Course Objectives
Gain a solid understanding of design control and risk management regulation concepts

Develop a skill set for implementing design controls and risk management best practices

Learn how to integrate design control and risk management regulation into the project management process

Learn how to integrate a phased development approach into the product development lifecycle

Develop methods for integrating risk management across all design control elements

Recognize the differences between 21 CFR 820.30 and ISO 13485 design controls
Included with the Course