The Design Control Training Experience
The design control training course is designed to teach at multiple cognitive learning levels by starting with basic principals from FDA regulation 21 CFR 820.30 as well as ISO 13485 and then slowly progressing onto conceptual design models to solidify the design control principals and then finally using actual examples of real-life devices with real-life problems. There are numerous teaching techniques during the course that encourage and stimulate a constructive learning environment for a range of learning abilities such as audio, visual, hands-on, and repetition teaching. The goal of the design control training course is to reinforce best practices and product development efficiencies while currently conveying and emphasizing quality compliance.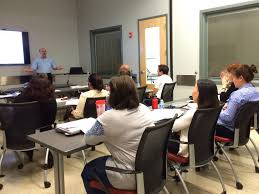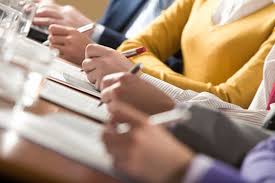 Effective Learning
Procenius's design control training course is unlike like other courses. We focus on teaching the most practical and common activities that medical device professionals will encounter during medical device development. Procenius's design control training course uses quizzes, exercises, workshops and topic reviews to solidify design control concepts with hands-on student interaction. To increase the opportunity for effective learning, the framework of a classroom discussion over traditional lecture type training classes is utilized.
Procenius's training sessions are small with typically 8-15 people to provide more of a one-on-one discussion environment. Small classes encourage class participation and as a result more effective learning. In addition, course directors are instructed to provide time for attendees to ask questions about their own medical device development.
The training sessions include breakfast, lunch, extensive course materials, free reference manual: Design Controls, Risk Management and Process Validation for Medical Device Professionals ($170 value) and 1 complimentary consulting hour for each attendee after the design control training session.
Course directors which facilitate the design controls training and learning experience are industry experts with hands-on, "in the trenches experiences" that have implemented full design control processes with extensive design control training experience. Course directors are engaging and highly interactive with attendees to foster an open and enriching learning experience.
See Design Controls Training - Practical Implementation and Best Practices